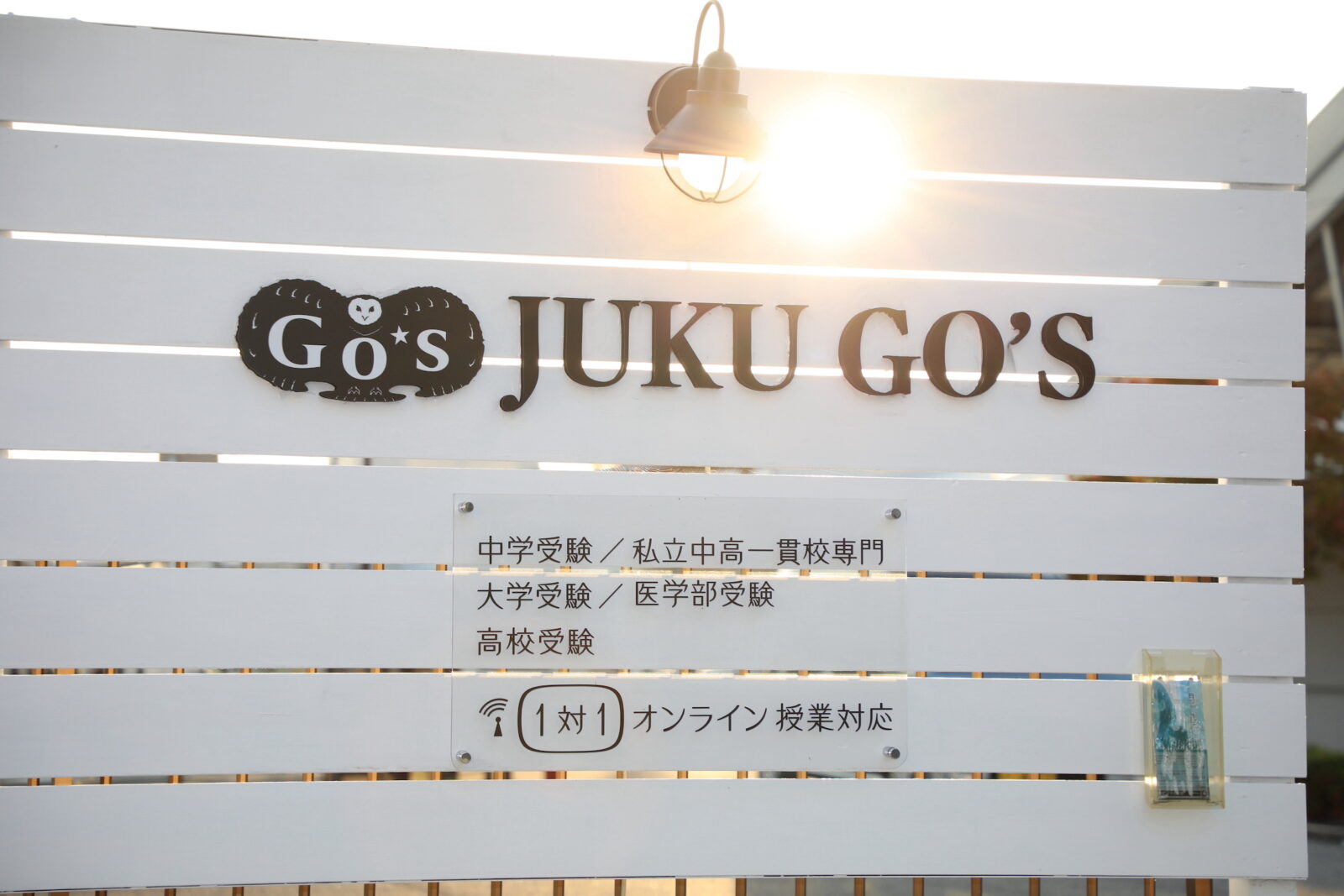 Let's enjoy studying!
This course is designed specifically for students attending Nagoya International School (NIS).
It offers the following:
One-on-one tutoring to supplement the learning taking place at NIS.
Preparation for Japanese school systems.
Instruction in either English or Japanese for various academic subjects.
We encourage you to start with a trial lesson. After experiencing a trial lesson, you can decide whether to enroll. Once enrollment is decided, an orientation session will be conducted.
---
Thoughts on Go's Tutorial School
I run Go's Tutorial School with the intent that everyone involved feels encouraged to work positively towards their goals.
History of the School
Previously, I taught elementary school students preparing for private middle school entrance exams, where I experienced many profound moments. Building on that experience, I started Go's Tutorial School in 2013. Initially, it was a one-on-one tutoring school for elementary students preparing for private middle school exams and for students attending private middle schools. Gradually, we also began to welcome students from public middle schools. Alongside this, teachers who shared my vision and possessed excellent teaching skills started to join as well.
As our middle school students grew up, Go's expanded to cover university entrance examinations. This growth wasn't possible with just my efforts alone; it was made possible by the assembly of wonderful teachers, whose teaching abilities surpassed my own, shaping what Go's Tutorial School is today.
Even now, we prioritize one-on-one instruction, carefully guiding each student individually.
Mission
The process of learning varies from individual to individual. The end results of 'remembering' or 'being able to do' might be the same, but the journey to acquire these skills is different and complex for each person.
Some students may grasp and apply concepts quickly, while others may not. This varies across subjects and topics, and even within the same student, goals and motivation can change from day to day.
Acknowledging that each student has their unique personality, circumstances, and environment, and running the school with these considerations in mind, is of utmost importance to us. This approach is equally important for both parents and teachers.
My mission is to ensure that everyone involved with Go's Tutorial School maximizes their potential, moves forward with a positive mindset, and progresses towards their goals.

Tuition & Fees
Thank you very much for considering JUKU-GO'S.
The first step is a trial lesson. You can take a free trial lesson (45 minutes) and if you like one of our teachers, you can join our institute. Once you decide to enroll, we ask parents to come to our institute for an orientation meeting. At that time, please let us know how many hours of lessons you would like to take per month. Please note that a minimum of 4 hours of lessons per month is required. There is no upper limit on the number of lesson hours. We will create a schedule based on the availability of our teachers.
<1-to-1 In-Person and Online Tutoring>
Enrollment fee of 22,000 yen
Basic fee for a one-hour lesson: 7,700 yen (tax included)
Tuition for 4 hours of lessons per month: 30,800 yen (tax included)
This course is more expensive than regular school courses in Japan. The reason is that it takes more time to prepare compared to teaching students in Japanese. We appreciate your understanding.
Teachers
Many of the teachers at JUKU-GO'S are university students. We have excellent instructors, including those from the prestigious Nagoya University School of Medicine. Please do try a session and experience it for yourself.